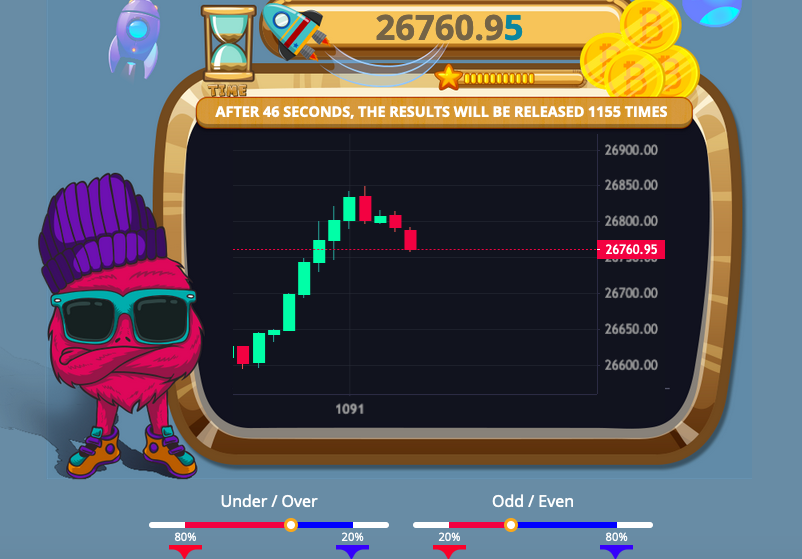 bitwilly.com
Bitwilly
Blockchain casinos are the new face of online gambling, as they're now taking it to a whole new level. Never before has gambling been this easy for everyone, and this has caused several blockchain casinos to spring up due to the high demand.
As the name suggests, blockchain casinos are based on the same technology as cryptocurrencies like Bitcoin, that is, blockchain technology. This improves transparency and efficiency of transactions on blockchain gaming platforms.
Traditional casinos try to hide information from the users and one cannot find out whether the game results are real or rigged. People have started moving away from gambling activities as a result of this closed system.
Blockchain technology has been implemented in several other fields, but its usage in the gambling industry is revolutionary. However, there's blockchain has massive potential to disrupt the industry and, even more, it promises to change the whole game.
Although there are several options in the market for blockchain casinos, one that's generating a huge amount of buzz is Bitwilly. It's unlike any blockchain gaming platform you've ever seen, and better in every single way.
Bitwilly is an easy-to-play bitcoin game that aims to provide a seamless experience of the online bitcoin casino interlaced with a user-friendly design. It is an up/down betting game based on Binance's BTC-USD candle chart in real-time.
The whole concept is fascinating. Have you ever imagined a betting platform that lets you bet on the price of Bitcoin at a point in time and predict the price, just like you see in the stock market? Perhaps more importantly, the whole platform has been designed with the user as the center of focus. No knowledge of cryptocurrencies is needed; anyone can play the game and win big.
Binance is a cryptocurrency exchange and not just that, it's one of the largest exchanges currently in the market in terms of trading volume. Binance's one-minute candlestick chart has been adopted as the price feed for the game — and it can be trusted, given its reputation.
Why You Should Choose Bitwilly
One may ask, what makes Bitwilly unique, and there are several answers to that, some being the fact that it's easy to understand and play, and the user interface is pretty intuitive and self-explanatory.
But it doesn't just end there, there are other amazing features that make Bitwilly one of the best blockchain casinos online. They're briefly explained below:
Seamless Payments and Withdrawals
You can instantly deposit or withdraw funds — and that too in your favourite cryptocurrency. In addition, Bitwilly creates a secure wallet that lets you store your winnings in any fiat currency of your choice.
Security 
Security is a priority when it comes to dealing with money online. In today's world, there are thousands of hackers looking for opportunities to steal your crypto. To that end, Bitwilly gives you industry-grade security with two-factor authentication. With this level of security, there's no way hackers can steal your funds.
Blockchain-based Gaming
Blockchain technology has proved itself time and again and it is no different in the case of Bitwilly. Bitwilly is a blockchain-based game and, as such, users can experience a provably fair gaming experience.
Moreover, transparency is key to trust. And there's no technology that excels in this regard than blockchain. Thanks to blockchain, users can verify the outcome of each bet, and their winnings can be publicly viewed on the blockchain.
How Do You Play on Bitwilly?
Now that you know what Bitwilly is, the next obvious step would be understanding how the platform works.
The game works using Binance's real-time 1-minute candlestick chart as a price feed. You have to bet whether the tenth (i.e., 0.01) digit of the current BTC-USD price will be under (that is, 0 to 4) or over (that is, 5 to 9) or it'll an even or odd number. Pretty straightforward, right?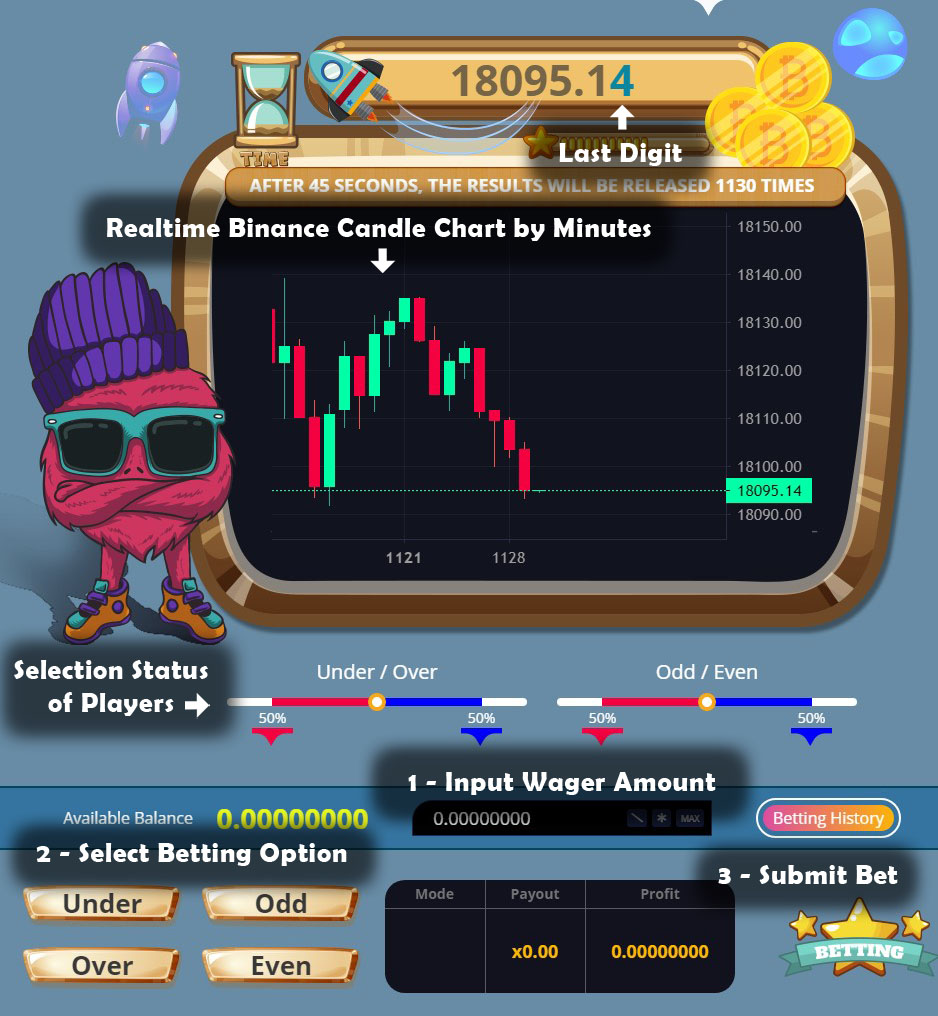 Here's a practical example: say the price of the BTC-USD pair on Binance is currently 24326.32, then the last digit (two places after the decimal i.e. 0.01) here would be "2". You'd be a winner if you bet under on the next digit, that is, in the range of 0 to 4. Of course, the result would be different if you'd bet on over — but that's why it's called gambling, isn't it?
Similarly, you can bet on whether the next digits will be odd or even. The game is really interesting and lots of people are grabbing the opportunity and making money out of this fun and easy-to-play game.
Perhaps unsurprisingly, lots of people are playing from the comfort of their homes, not just for the money but also the sheer thrill it gives them. You can give Bitwilly a try if you're interested in testing your luck in this innovative blockchain casino game.
And who knows, you may be the next millionaire 😉